Doo Group's 9th Anniversary | Forging Futures Beyond Boundaries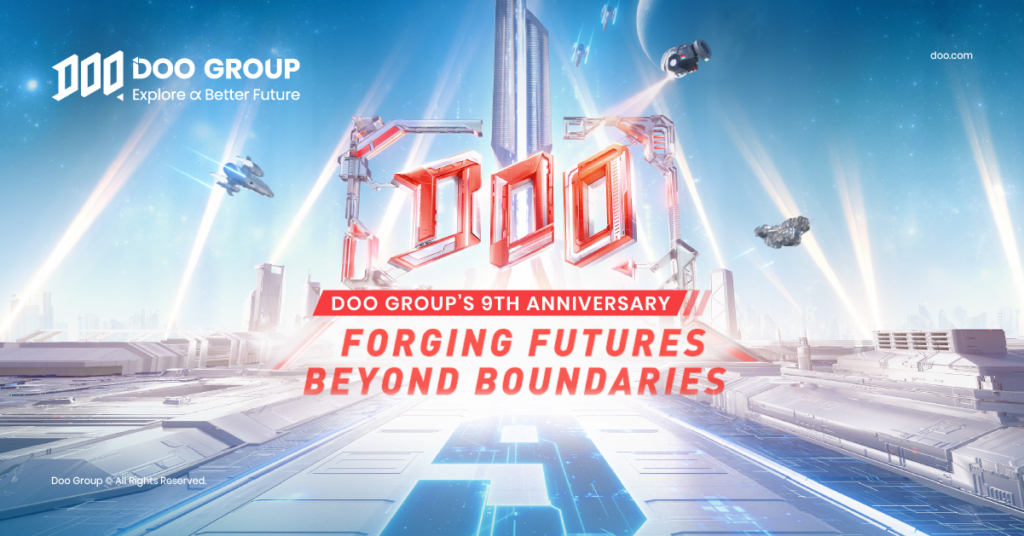 We are excited to announce that Doo Group will be celebrating our 9th anniversary on 18 November 2023! The years have passed swiftly like a galloping white steed, and every milestone in development is worth celebrating. We would like to express our sincere gratitude for all your support and companionship throughout this journey.
On this special day, Doo Group received warm wishes from our dear employees from all around the world. With these "Happy Birthday!" wishes, we bring back our memories to these amazing moments. Together we celebrate the group's anniversary with the hope of moving towards a better future!
Since our establishment in 2014, we have continued to stride forward towards our vision. After nine years of development, we have managed to advance from Asia to the world. Along the way, we have successfully established more than 20 operation centers across the world, with more than 1,000 industry experts, providing quality localized financial services to over 200,000 global clients across 40+ countries and regions.
Our business lines have also expanded to include six core segments, i.e., Brokerage, Wealth Management, Payment Exchange, FinTech, Financial Education, and Health Care. Currently, there are many sub-brands parked under Doo Group, including our:
Brokerage – Doo Clearing, Doo Financial, Doo Prime,
Wealth management – Doo Wealth,
Payment Exchange – Doo Payment,
FinTech – FinPoints,
Financial Education – Doo Academy,
Health Care – Doo Health
All these works independently and closely with each other, making up a comprehensive global financial ecosystem.
Through the synergetic development across all businesses, Doo Group not only provides diverse financial investment methods and cutting-edge FinTech solutions but also integrates Health Care with FinTech, ensuring our clients are able to lead a healthy and good quality of life.
We will continue to expand our businesses in the financial scene, and together we will explore a better future!
As an international leading financial services group with FinTech as its core, Doo Group's leading strengths have been well recognized in the industry.
We have collaborated with many outstanding industry partners to explore cutting-edge industry insights, subsequently resulting in, gaining invaluable experience. Leveraging on our strengths and partnerships, we will continue to bring about new transformations in the financial services experience to our clients. We will continue to remain dedicated to facilitating quality globalized and localized financial services, while creating more value for our clients.
On top of that, we pushed boundaries and formed partnerships with globally-renowned football clubs – Manchester United Football Club and Adelaide United Football Club – enhancing our international brand image, while accelerating our presence in the international market.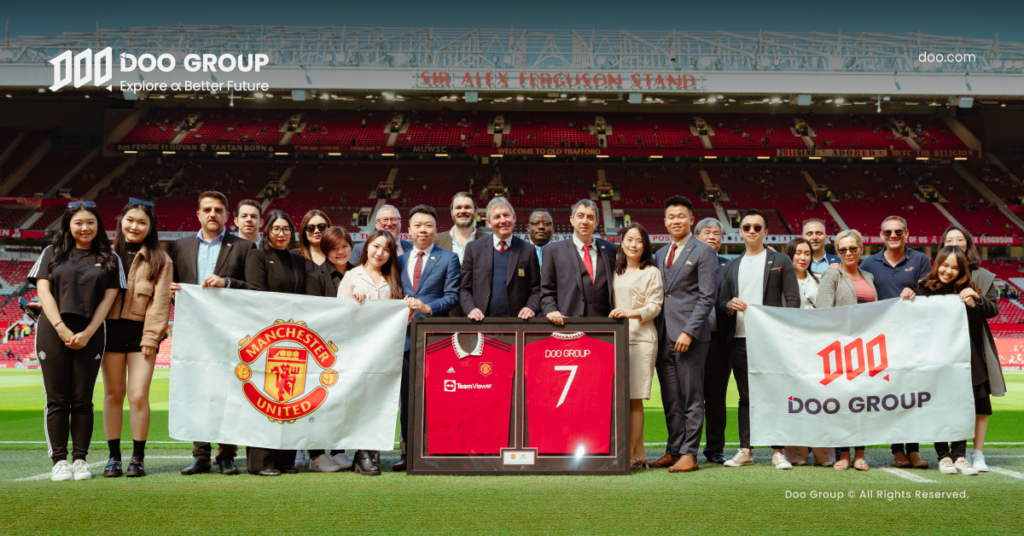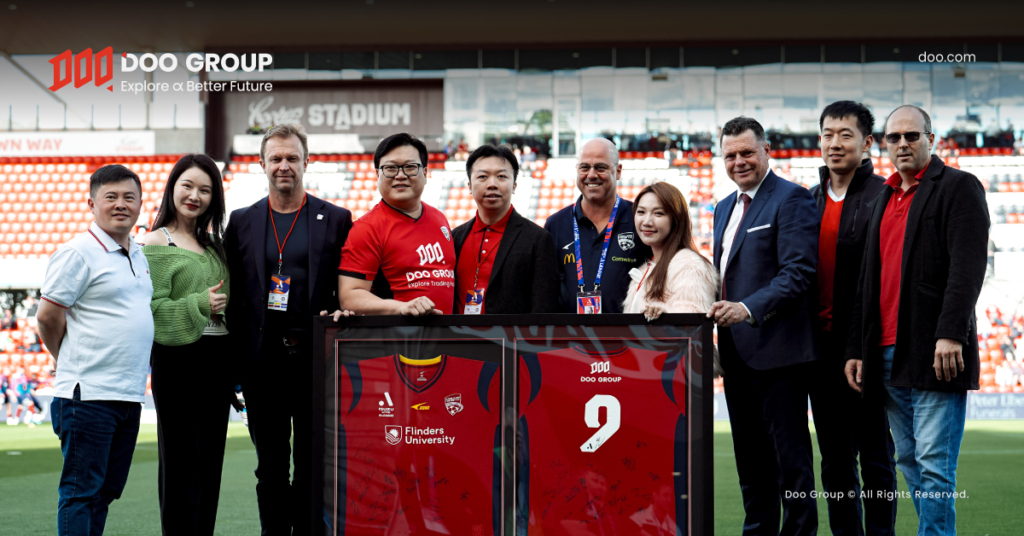 At the same time, Doo Group has integrated the environmental, social, and corporate governance (ESG) principle into the company culture, actively promoting the common development of the company and society.
This year, we have continued our partnership with UNICEF Hong Kong, through the participation in the "Reimagine Education" program, where we have provided the children in need an opportunity to receive education. Furthermore, we were the gold sponsor of the Spastic Children's Association of Selangor & Federal Territory (SCAS & FT) for their charity events, to improve the quality of life of the spastic children. We had also become the proud sponsor of Australia-China Friendship Society of Western Australia (ACFSWA) to develop the local community.
In addition, we have also participated in other ongoing philanthropic projects, for example, launching the "Doo Bursary" with King's College London, the collaboration project with Thailand's SOS Children Villages, the donation program to Yunnan Province Primary Schools, etc.
In the future, we will continue our efforts on the road to sustainable development, to become a reputable company which is recognized for its Corporate Social Responsibility (CSR) efforts.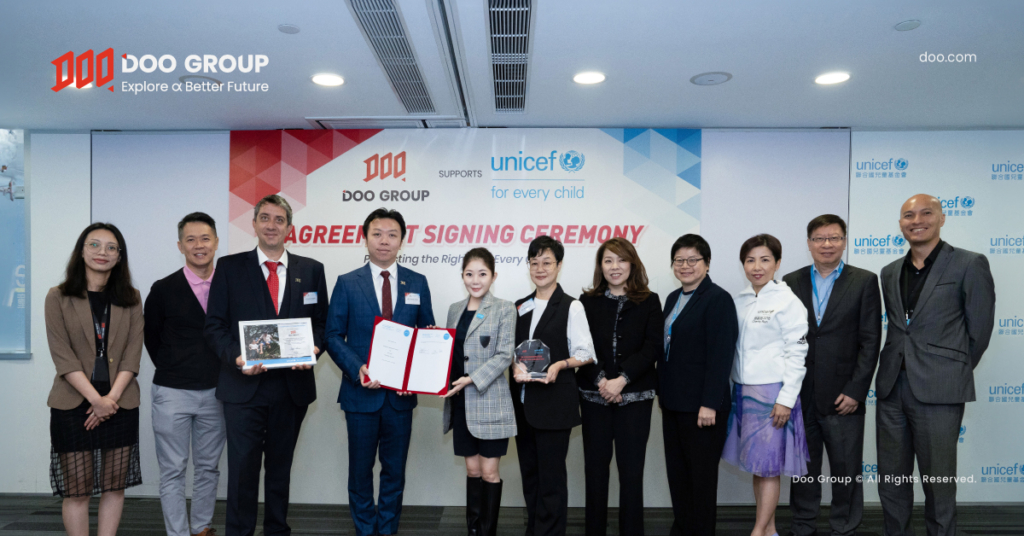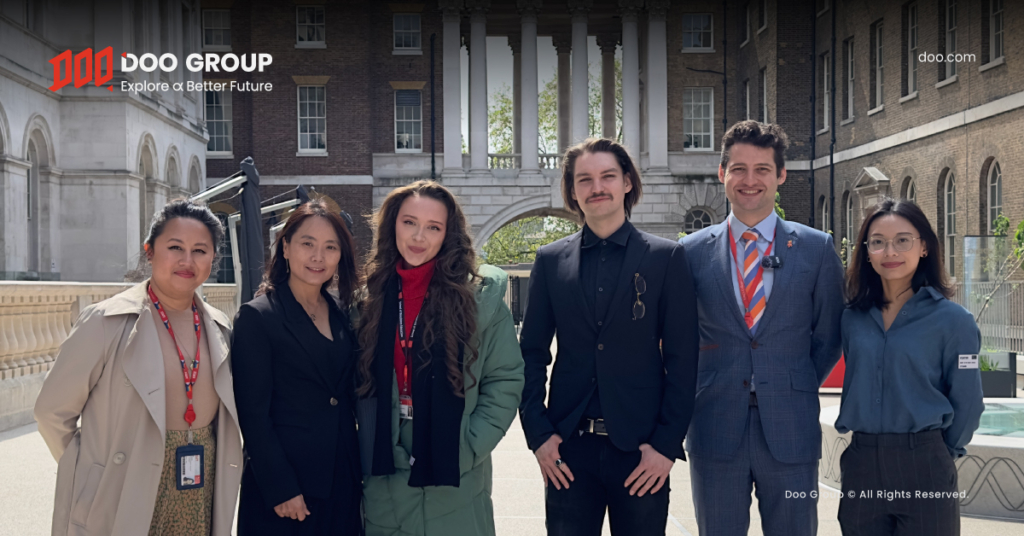 We will continue to move beyond boundaries to forge a brighter future. We sincerely thank all our partners, clients, and employees for their continuous support and trust in Doo Group. We would not be able to achieve this glorious achievement without your support. In the future, Doo Group will move towards its 10th anniversary with confidence, and we hope to work hand-in-hand with you – together we will create a better tomorrow!
About Doo Group
Doo Group, established in 2014 and headquartered in Singapore, is an international financial services group with FinTech as its core. Operating through six major business lines, including Brokerage, Wealth Management, Payment Exchange, FinTech, Financial Education, and Health Care, Doo Group continually strengthens our financial ecosystem. We are dedicated to providing comprehensive financial services and innovative solutions to clients worldwide. Together, we embark on a journey to Explore α Better Future.
Currently, the entities within Doo Group, according to their location and products, are regulated by many of the top global financial regulators, including, but not limited to the United States Securities and Exchange Commission (US SEC) and Financial Industry Regulatory Authority (US FINRA), United Kingdom Financial Conduct Authority (UK FCA), the Australian Securities & Investments Commission (ASIC), the Australian Transaction Reports and Analysis Centre (AUSTRAC), the Hong Kong Securities and Futures Commission (HK SFC), the Hong Kong Insurance Authority (HK Insurance Broker), the Hong Kong Companies Registry (HK Trust Company), the Hong Kong Customs and Excise Department (HK Money Service Operator), the Hong Kong Estate Agents Authority (HK EAA), the Malaysia Labuan Financial Services Authority (MY Labuan FSA), the Seychelles Financial Services Authority (SC FSA), Mauritius Financial Services Commission (MU FSC), and the Vanuatu Financial Services Commission (VU FSC). Doo Group has entities operating in various global locations, including Dallas, London, Sydney, Singapore, Hong Kong, Dubai, Kuala Lumpur as well as other regions.
For enquiries and further information, please contact us:
Official Website: doo.com
Hong Kong: +852 2632 9557
Singapore: +65 6011 1736
Email: [email protected]
Forward-looking Statement
"Forward-looking" Statements
This article contains "forward-looking statements" and may be identified by the use of forward-looking terminology such as "anticipate", "believe", "continue", "could", "estimate", "expect", "hope", "intend", "may", "might", "plan", "potential", "predict", "should", or "will", or other variations thereon or comparable terminology. However, the absence of such terminology does not mean that a statement is not forward-looking. In particular, statements about the expectations, beliefs, plans, objectives, assumptions, future events, or future performance of Doo Group will be generally assumed as forward-looking statements.
Doo Group has provided these forward-looking statements based on all current information available to Doo Group and Doo Group's current expectations, assumptions, estimates, and projections. While Doo Group believes these expectations, assumptions, estimations, and projections are reasonable, these forward-looking statements are only predictions and involve known and unknown risks and uncertainties, many of which are beyond Doo Group's control. Such risks and uncertainties may cause results, performance, or achievements materially different from those expressed or implied by the forward-looking statements.
Doo Group does not provide any representation or warranty on the reliability, accuracy, or completeness of such statements. Doo Group is not obliged to provide or release any updates or revisions to any forward-looking statements.
Risk Disclosure
This article is for information purposes only and should not be construed as investment advice. Doo Group does not make any representations or warranties regarding the accuracy or completeness of the information provided.
Please make sure you read and fully understand the risks of the products or services described in this article before engaging any transaction with us. You should seek independent professional advice if you do not understand the risks disclosed herein.
Disclaimer
This information is addressed to the general public for informational purposes only and should not be taken as investment or professional advice, recommendation, offer, or solicitation to buy or sell any products mentioned here. The information displayed here has been prepared without any reference or consideration to any particular recipient's investment objectives or financial situation. Any references to the past performance of a product shall not be taken as a reliable indicator of its future results. Doo Group makes no representations or warranties regarding the information displayed here and shall not be liable for any direct or indirect loss or damages incurred by the reader as a result of using the information provided.