Grand Opening of Doo Group's Australia Office and Customer Center:  Developing Global Market Expansion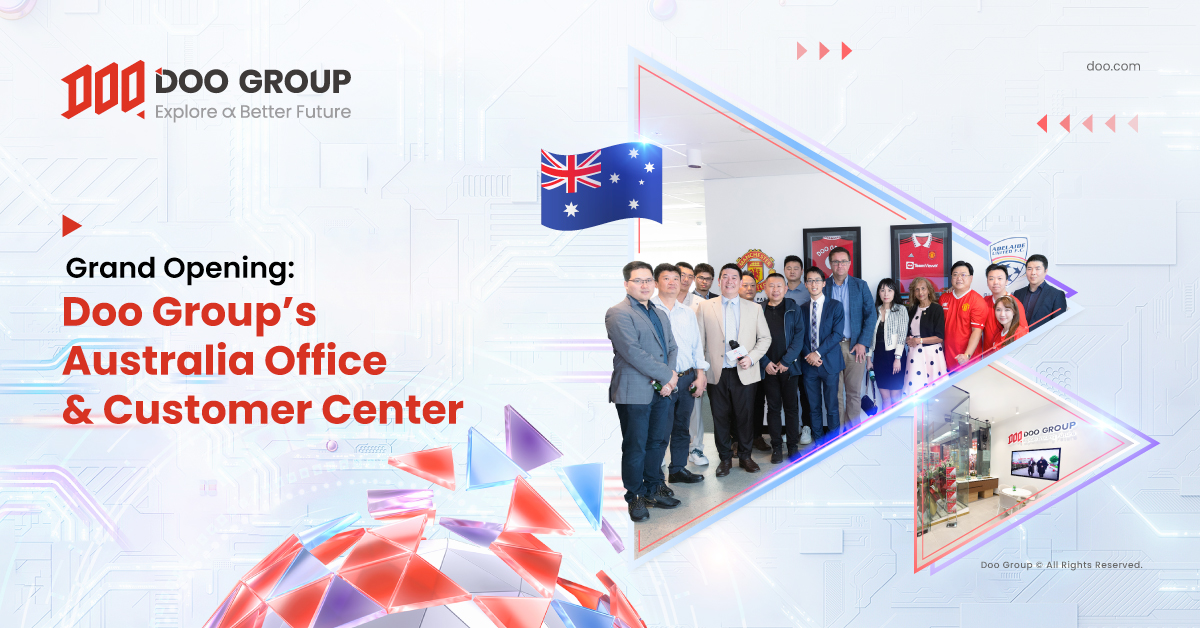 We are pleased to announce the grand opening of Doo Group's Australia office and Customer Center on 25 Oct 2023 and 26 Oct 2023 respectively. The remarkable occasions demonstrate Doo Group's dedication to providing high-quality localized services to our clients. On top of that, it strengthens Doo Group's leading position in the Australian market, marking another momentous milestone in the Group's global expansion.
Successful Opening Ceremony: Exploring Collaborative Opportunities Together
As a global leading financial services group, Doo Group was honored to have the Deputy Mayor of Willoughby City Council, Australia, Brendon Zhu, Councillor Angelo Rozos, and many other partners attend our opening ceremony to witness the significant moment with us. At the same time, we have received letters of congratulations from Tim James MP, Member for Willoughby and Mr. Luca De Leonardis, Head Investment Promotion – Invest Hong Kong Australia & New Zealand, building confidence in Doo Group's growth in the Australian market.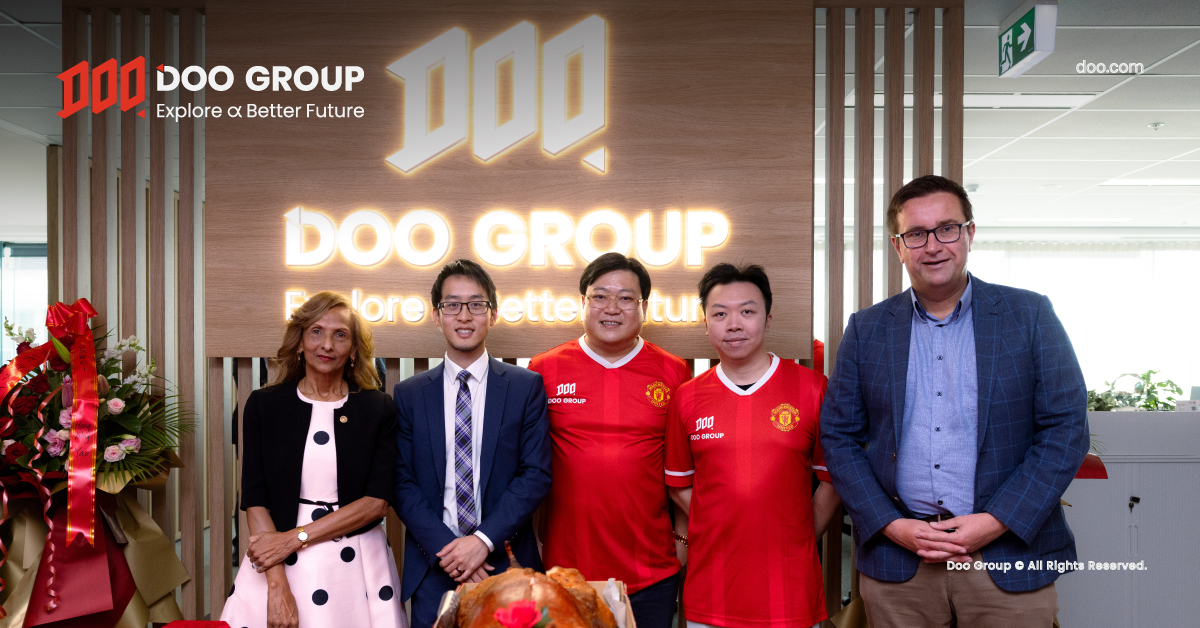 During the opening ceremony, the CEO of Doo Group delivered a speech, introducing Doo Group's business map and future plans. He emphasized the strategic significance and importance of Doo Group's development in the Australian market. The team of Doo Group Australia also took this opportunity to engage in face-to-face interactions with the attendees, establishing strong connections and laying the foundation for future collaborations.
It's worth mentioning that this is the launch of our inaugural Customer Center, proudly located in Sydney's Chinatown, the largest Chinatown in Australia and the southern hemisphere. It is situated in Haymarket, between Center Station and Darling Harbour.
Currently, the Customer Center offers currency exchange services. In the future, it will gradually introduce services such as global payment, global equities and exchanged traded products brokerage services, CFDs and derivative trading platform, managed investment schemes, corporate financial advisory, as well as general insurance. The aim is to create a one-stop diversified financial services center. We welcome everyone to visit our customer center to communicate further with our professional team about our services.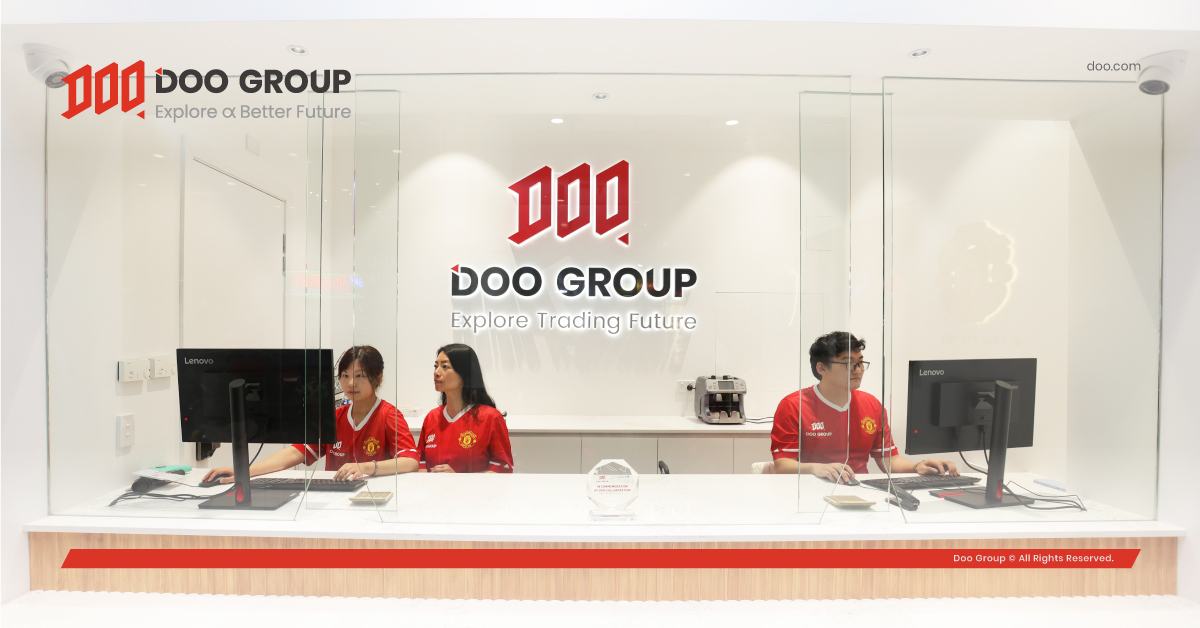 Developing The Australian Market To Enhance Global Presence
Upholding the service principle of "Clients Come First", Doo Group is constantly improving our financial service system to establish a global business network. To date, Doo Group has established offices in 20+ major cities worldwide. With six major business lines strategically positioned in global markets – including Brokerage, Wealth Management, Payment Exchange, FinTech, Financial Education, and Health Care – Doo Group is committed to providing localized financial services and innovative solutions to clients in different regions.
In response to the rapid growth of the Australian market, Doo Group's Australia Office and Customer Center will serve as a brand new hub for Doo Group's global expansion. The center will provide comprehensive support to investors in the region with a wide range of high-quality financial services, exploring the boundless opportunities in the financial markets. Simultaneously, we will also strengthen our collaborative ties with industry partners to jointly drive the innovative development of the local financial industry through leading-edge fintech. This is an important step towards the global market and the beginning of our next successful chapter.
Doo Group will continue to build a safe, reliable, professional and convenient one-stop quality financial services and innovative solutions. We are committed to creating more value for our clients as we journey together towards a better future!
We would like to express our gratitude to our global partners and clients for their continuous support and trust. We sincerely welcome you to visit Doo Group's Australia Office and Customer Center, and we are looking forward to celebrating our 9th anniversary with you.
About Doo Group
Doo Group was established in 2014, currently headquartered in Singapore. After years of development, Doo Group has become a multi-faceted financial services group with financial technology as its core. With multiple sub-brands such as Doo Clearing, Doo Financial, Doo Prime, Doo Wealth, Doo Health, Doo Academy, Lesspay, FinPoints and many more, the group is committed to providing individuals and institutional clients worldwide with one-stop high-quality financial services and innovative solutions.
Currently, the entities within Doo Group, according to their location and products, are regulated by many of the top global financial regulators, including, but not limited to the United States Securities and Exchange Commission (US SEC) and Financial Industry Regulatory Authority (US FINRA), United Kingdom Financial Conduct Authority (UK FCA), the Australian Securities & Investments Commission (ASIC), the Australian Transaction Reports and Analysis Centre (AUSTRAC), the Hong Kong Securities and Futures Commission (HK SFC), the Hong Kong Insurance Authority (HK Insurance Broker), the Hong Kong Companies Registry (HK Trust Company), the Hong Kong Customs and Excise Department (HK Money Service Operator), the Hong Kong Estate Agents Authority (HK EAA), the Malaysia Labuan Financial Services Authority (MY Labuan FSA), the Seychelles Financial Services Authority (SC FSA), Mauritius Financial Services Commission (MU FSC), and the Vanuatu Financial Services Commission (VU FSC). Doo Group has entities operating in various global locations, including Dallas, London, Sydney, Singapore, Hong Kong, Dubai, Kuala Lumpur as well as other regions.
For enquiries and further information, please contact us:
Hong Kong: +852 6701 2091
Singapore: +65 6011 1736
Email: [email protected]
Forward-looking Statement
"Forward-looking"Statements
This article contains "forward-looking statements" and may be identified by the use of forward-looking terminology such as "anticipate", "believe", "continue", "could", "estimate", "expect", "hope", "intend", "may", "might", "plan", "potential", "predict", "should", or "will", or other variations thereon or comparable terminology. However, the absence of such terminology does not mean that a statement is not forward-looking. In particular, statements about the expectations, beliefs, plans, objectives, assumptions, future events, or future performance of Doo Group will be generally assumed as forward-looking statements.
Doo Group has provided these forward-looking statements based on all current information available to Doo Group and Doo Group's current expectations, assumptions, estimates, and projections. While Doo Group believes these expectations, assumptions, estimations, and projections are reasonable, these forward-looking statements are only predictions and involve known and unknown risks and uncertainties, many of which are beyond Doo Group's control. Such risks and uncertainties may cause results, performance, or achievements materially different from those expressed or implied by the forward-looking statements.
Doo Group does not provide any representation or warranty on the reliability, accuracy, or completeness of such statements. Doo Group is not obliged to provide or release any updates or revisions to any forward-looking statements.
Risk Disclosure
Trading in financial instruments involves high risks due to the fluctuation in the value and prices of the underlying financial instruments. Due to the adverse and unpredictable market movements, large losses exceeding the investor's initial investment could incur within a short period of time. The past performance of a financial instrument is not an indication of its future performance.
Please make sure you read and fully understand the trading risks of the respective financial instrument before engaging in any transaction with us. You should seek independent professional advice if you do not understand the risks disclosed by us herein.
Disclaimer
This information is addressed to the general public solely for information purposes and should not be taken as investment advice, recommendation, offer, or solicitation to buy or sell any financial instrument. The information displayed herein has been prepared without any reference or consideration to any particular recipient's investment objectives or financial situation. Any references to the past performance of a financial instrument, index, or a packaged investment product shall not be taken as a reliable indicator of its future results. Doo Group makes no representation and warranties to the information displayed and shall not be liable for any direct or indirect loss or damages as a result of any inaccuracies and incompleteness of the information provided. Doo Group shall not be liable for any loss or damages as a result of any direct or indirect trading risks, profit, or loss associated with any individual's investment.