Doo Group Collaborates with The Spastic Children's Association of Selangor & Federal Territory for Charity, Use Love to Build a Road of Hope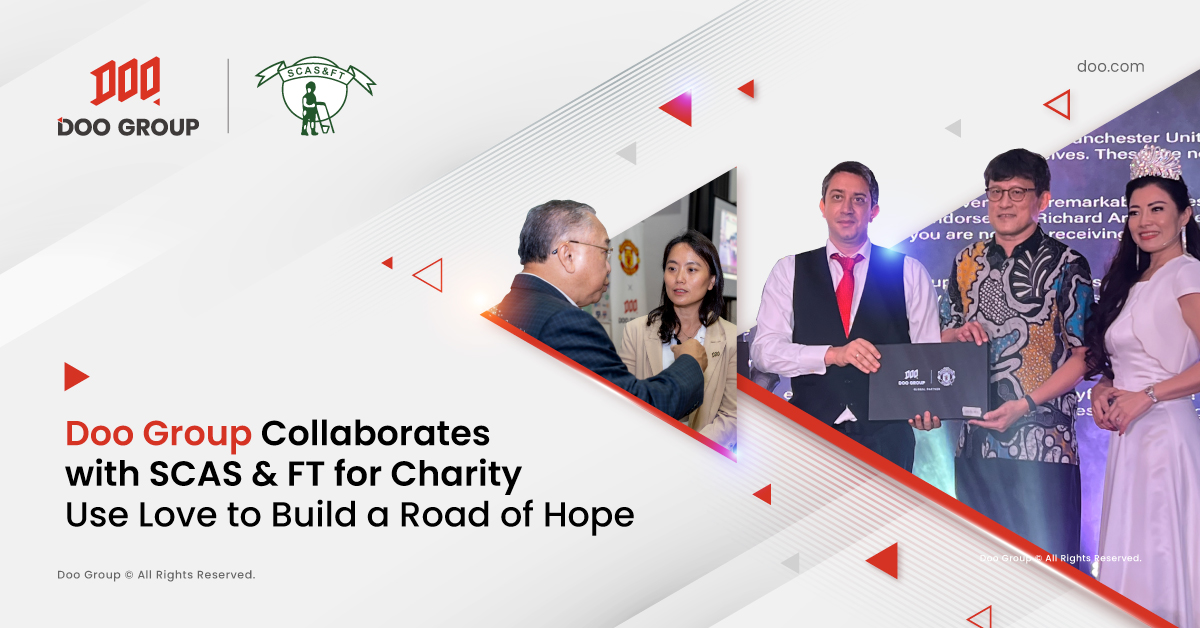 On August 15, 2023, Doo Group has collaborated with the Spastic Children's Association of Selangor & Federal Territory (SCAS & FT) as the gold sponsor for charity, by participating in various charitable activities by the association and raising funds to improve the spastic children's quality of life.
In practicing Corporate Social Responsibility (CSR), Doo Group has since integrated its public spirit into its corporate culture through its continuous effort to give back to society and bring hope to the vulnerable groups for a better future.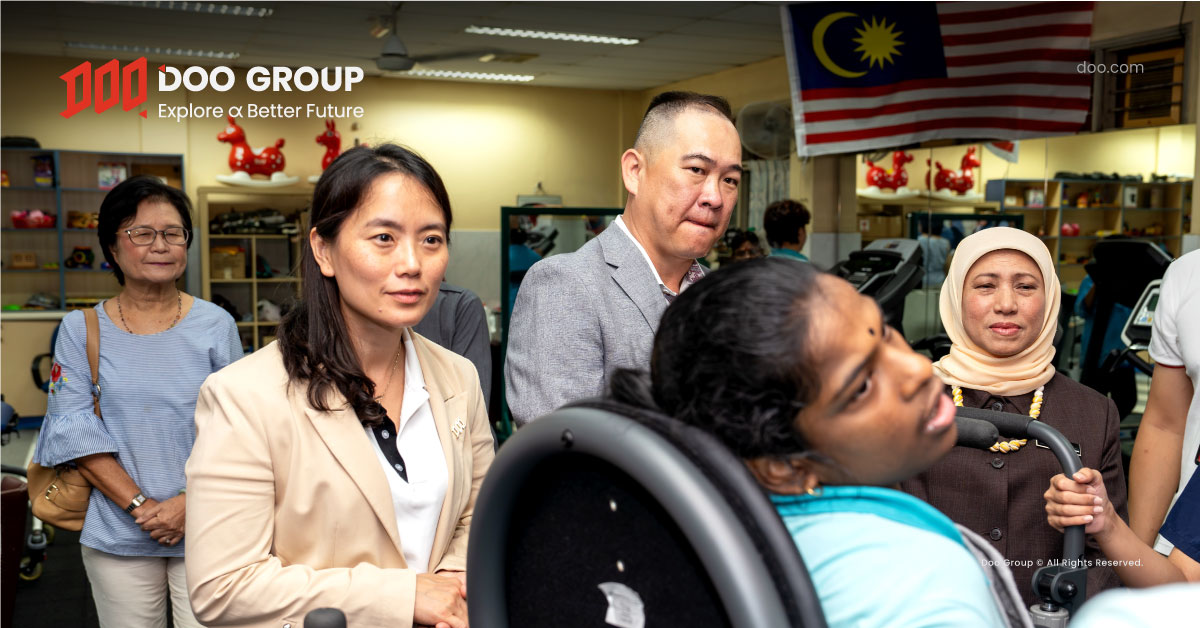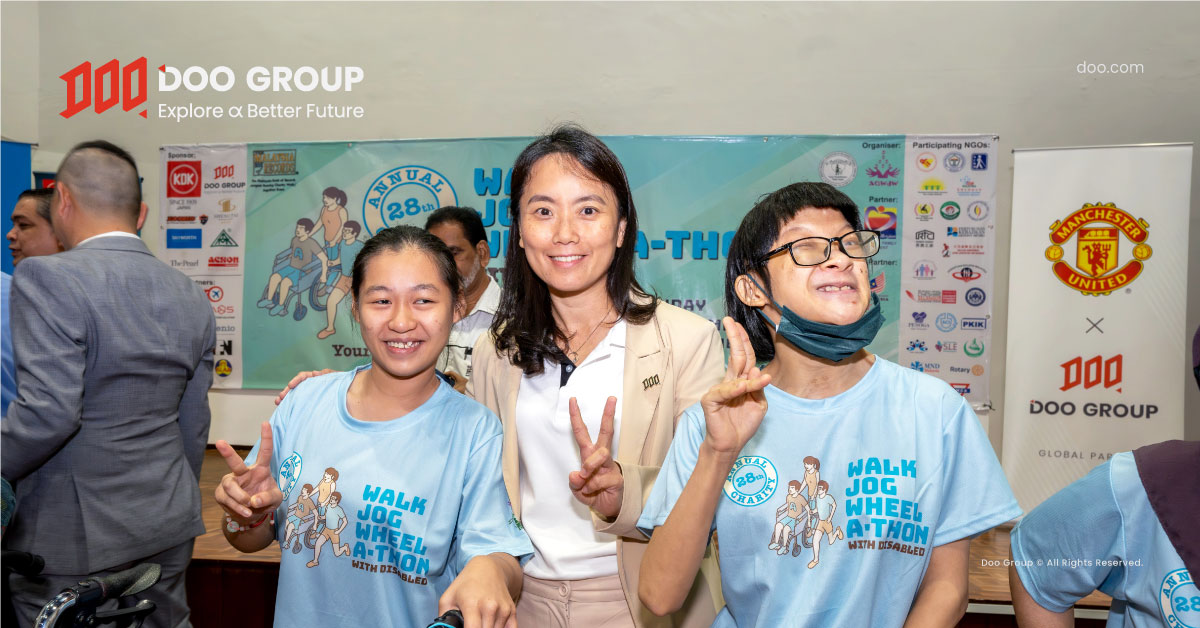 Spastic Children's Association of Selangor & Federal Territory (SCAS & FT)
SCAS & FT was established in 1960 and is aimed to increase the quality of life of spastic children through education and rehabilitation plans. The association has a one-stop integrated education and rehabilitation facilities, including an asylum shelter, hydrotherapy pool, multi-sensory room, a vocational training room, a computer classroom, a library, an activity room, music room, and more. These not only provide special needs children with basic education and life skills training, but also furnish them with comprehensive therapy services. As a non-profit organization, the association has provided the spastic children with various lifetime free-of-charge services. Their main source of funds comes from public donations – which is why it is important for us to help.
Donation of Manchester United Signed Jerseys Brighten Up the Charity Dinner
In order to attain more funds to provide for the children's rehabilitation therapy services, SCAS & FT had organized a "Starry Nights" themed charity dinner and auction event on September 24, 2023. The Managing Director of EMEA, Doo Group, Mr. Costas Kappai, represented the company and attended this occasion.
Doo Group, Manchester United's global partner, had Mr. Costas, as its representative, to donate 2 valuable Manchester United's signed jerseys as auction items.
These jerseys not only signify the power of sportsmanship and teamwork but also signify hope and courage, providing the charity dinner with a new synergy. At the same time, we hope that through the international influence of Manchester United Football Club, we're able to increase society's attention and support towards the charities.
The Jerseys auction proceeds has been fully donated to support the association's initiatives, providing the children with better medical treatment, education and living condition. Doo Group will continue to fulfill their long-term promise in the CSR.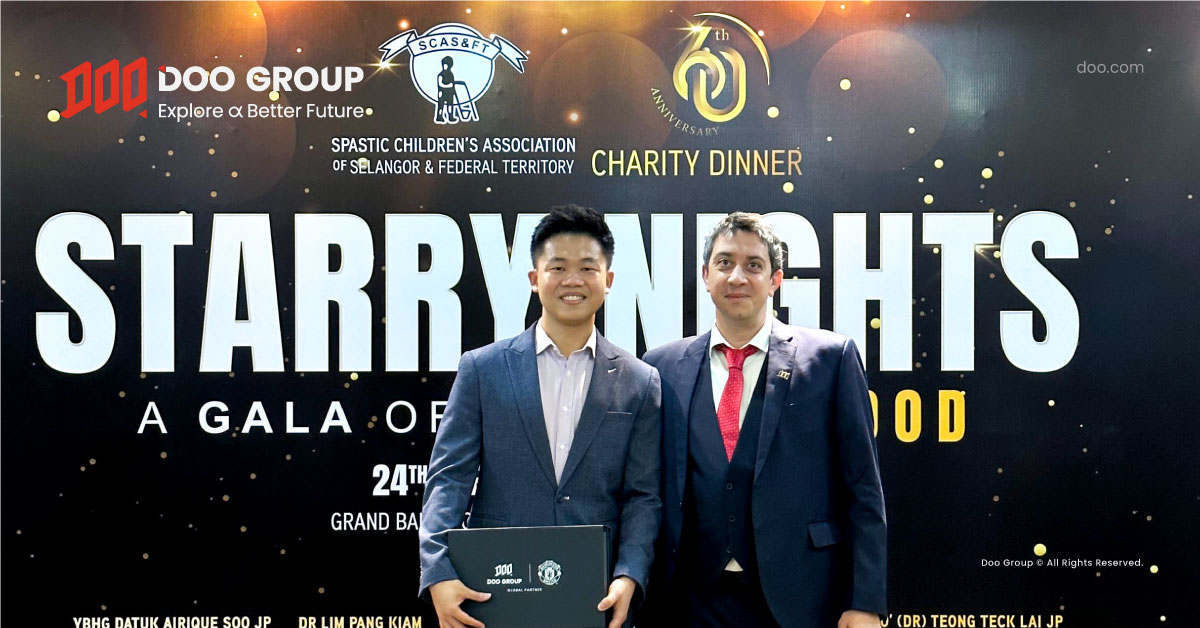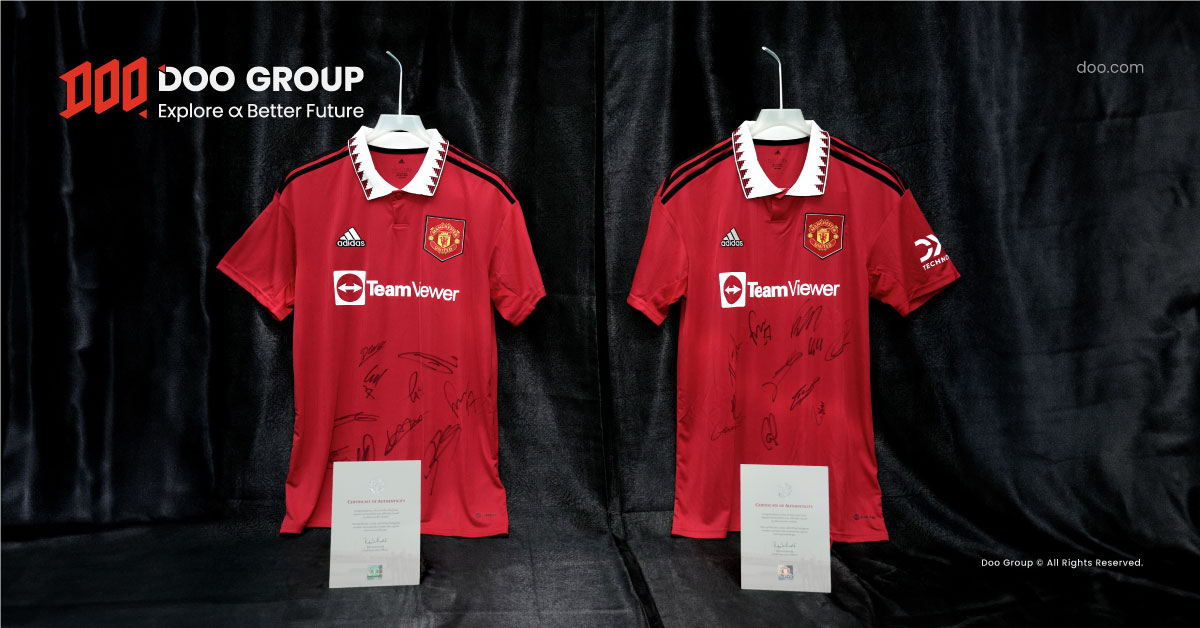 Passing on the Signs of Love and Kindness with the participation in the Charity Walk
In addition, SCAS & FT is going to organize its yearly "Walk-Jog-Wheel-A-Thon 2023" on November 19 at Kuala Lumpur Merdeka Square. It aims to urge the public to pay attention to vulnerable groups and raise funds for them. This activity is in its 28th year since its first event in 1994. Fun fact: Iin 2016, this charity walk has broken Malaysia's record to become the longest ever charity walk in the country.
To support this good cause, Doo Group's employees will also be actively participating in this year's charity walk. This activity will be divided into 2 groups, i.e. walking with the special needs group for 2km and the open group fun run of 7km. Doo group's employees have already registered for both of these groups. Aside from that, there will also be a drumming performance by our passionate employees at this meaningful event.
On the day, we will be assisting the special needs participants to complete the 2km journey and also participate in the 7km open group to help raise more funds for the association.
As the occasion draws closer, Doo Group's employees have started to go for run practices to increase their stamina, while other employees have started to rehearse for the drumming performance on the day. We hope to participate in this meaningful charity walk in perfect condition.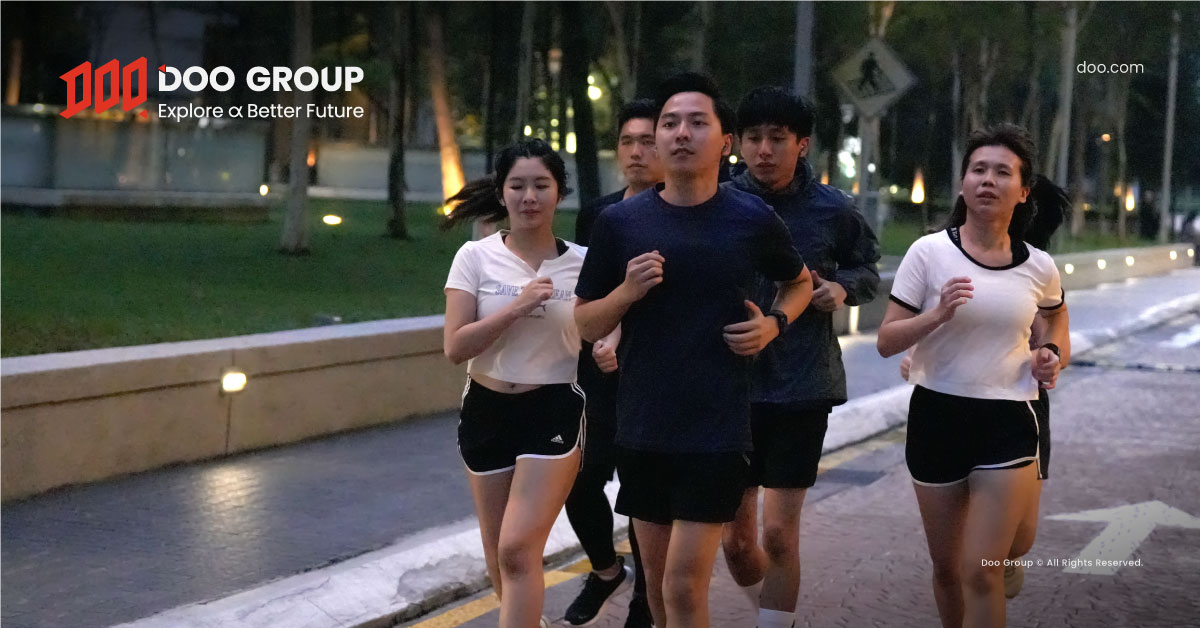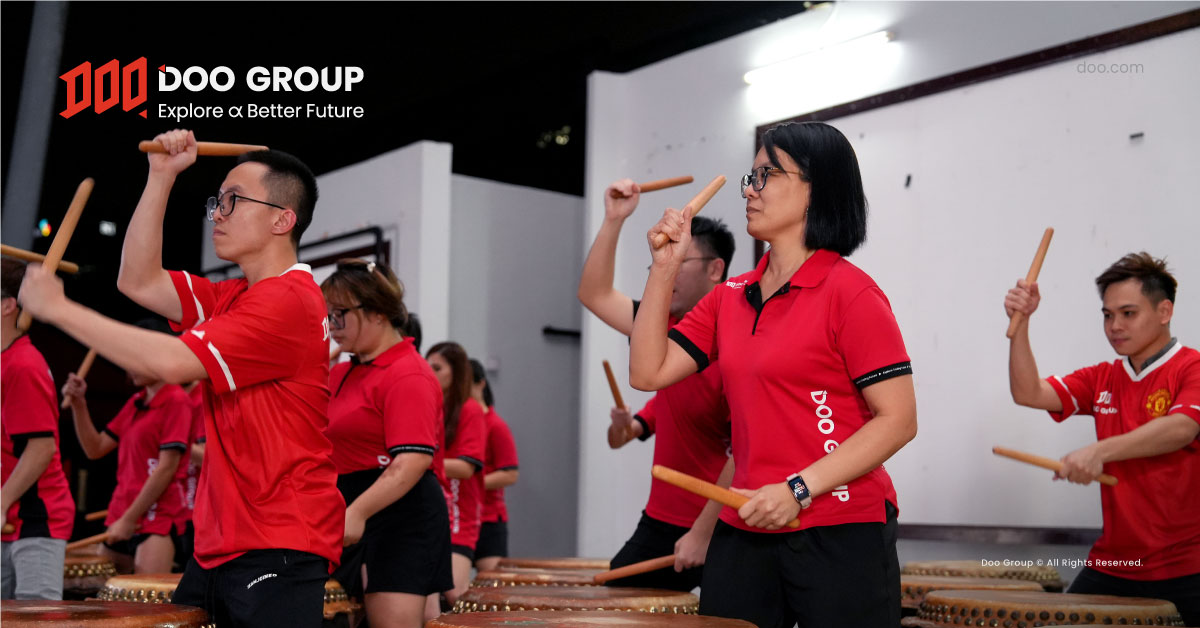 In order to attract more people to participate in this significant event, the promotional posters can be seen at the streets of Malaysia, and Doo Group would like to call for more companies to join us to provide the special needs group more support and love.
Use love to build a road of hope, and together we will strive towards a better future!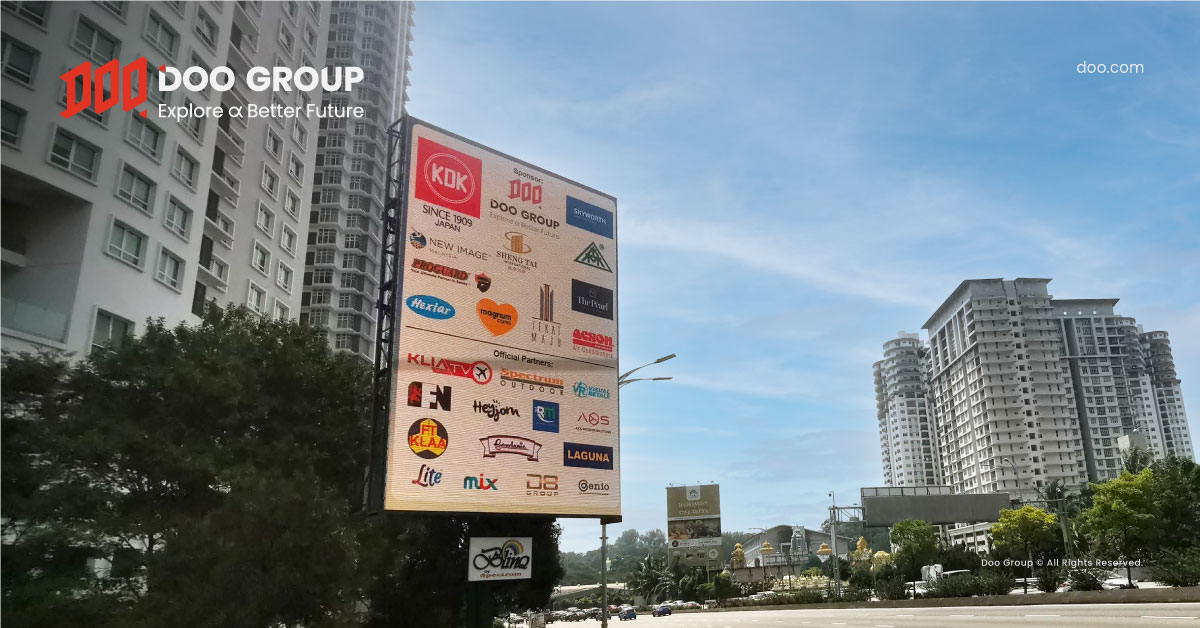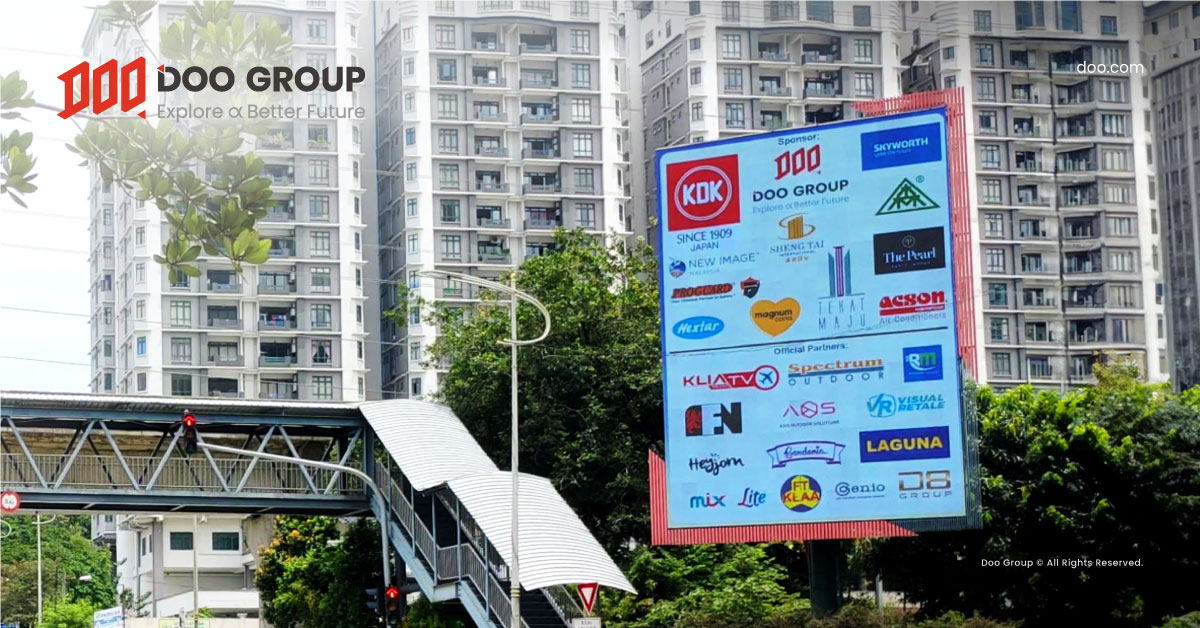 About Doo Group
Doo Group, established in 2014 and headquartered in Singapore, is an international financial services group with FinTech as its core. Operating through six major business lines, including Brokerage, Wealth Management, Payment Exchange, FinTech, Financial Education, and Health Care, Doo Group continually strengthens our financial ecosystem. We are dedicated to providing comprehensive financial services and innovative solutions to clients worldwide. Together, we embark on a journey to Explore α Better Future.
Currently, the entities within Doo Group, according to their location and products, are regulated by many of the top global financial regulators, including, but not limited to the United States Securities and Exchange Commission (US SEC) and Financial Industry Regulatory Authority (US FINRA), United Kingdom Financial Conduct Authority (UK FCA), the Australian Securities & Investments Commission (ASIC), the Australian Transaction Reports and Analysis Centre (AUSTRAC), the Hong Kong Securities and Futures Commission (HK SFC), the Hong Kong Insurance Authority (HK Insurance Broker), the Hong Kong Companies Registry (HK Trust Company), the Hong Kong Customs and Excise Department (HK Money Service Operator), the Hong Kong Estate Agents Authority (HK EAA), the Malaysia Labuan Financial Services Authority (MY Labuan FSA), the Seychelles Financial Services Authority (SC FSA), Mauritius Financial Services Commission (MU FSC), and the Vanuatu Financial Services Commission (VU FSC). Doo Group has entities operating in various global locations, including Dallas, London, Sydney, Singapore, Hong Kong, Dubai, Kuala Lumpur as well as other regions.
For enquiries and further information, please contact us:
Hong Kong: +852 6701 2091
Singapore: +65 6011 1736
Email: [email protected]
Disclaimer
This information is addressed to the general public solely for information purposes and should not be taken as investment advice, recommendation, offer, or solicitation to buy or sell any financial instrument. The information displayed herein has been prepared without any reference or consideration to any particular recipient's investment objectives or financial situation. Any references to the past performance of a financial instrument, index, or a packaged investment product shall not be taken as a reliable indicator of its future results. Doo Group makes no representation and warranties to the information displayed and shall not be liable for any direct or indirect loss or damages as a result of any inaccuracies and incompleteness of the information provided. Doo Group shall not be liable for any loss or damages as a result of any direct or indirect trading risks, profit, or loss associated with any individual's investment.